In addition to its mastery of the main open source CMSs such as WordPress for the development and management of Internet sites' content, PrestaShop for the establishment of online stores, Alvaria has also developed its own CMS designed and optimized for reducing resource consumption: with optimized scripts that are less greedy in terms of bandwidth consumption, there is a low energy consumption, making the Alvaria CMS particularly ecological.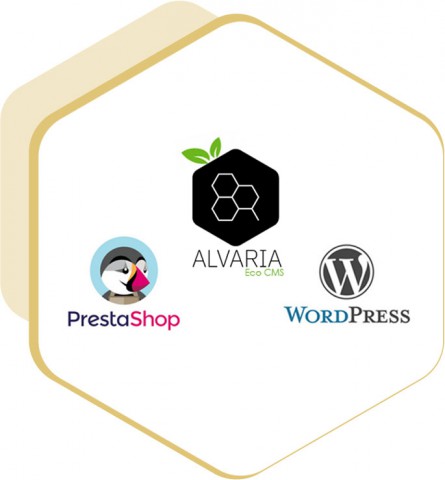 Our CMS Capabilities
Improving for all of our clients through the addition of new features
Reliable
Our CMS is used for small showcase sites, e-commerce sites, as well as very large websites with 2000-3000 simultaneous visitors, and it has proven to be reliable
Fast
No unnecessary external libraries, no jQuery, no heavy images (automatic optimization reduces disk space and increases display speed)
Bespoke
The structure of our CMS allows us to offer you bespoke solutions for a low cost, with no problem fulfilling very specific needs!
Efficient
Our optimization allows us to efficiently deliver speedy websites with low energy consumption, with no unnecessary queries!