Alvaria is a Google Workspace reseller
We support you in implementing the Google Workspace solution
Make decisions faster by talking face-to-face.
Shared calendars allow you to check the availability of your colleagues and schedule meetings by automatically sending them email invitations.
With just one click, turn your meeting into a video conference from a computer, phone, or tablet with a camera.
Share your screen to present your work to the team and make decisions in real-time.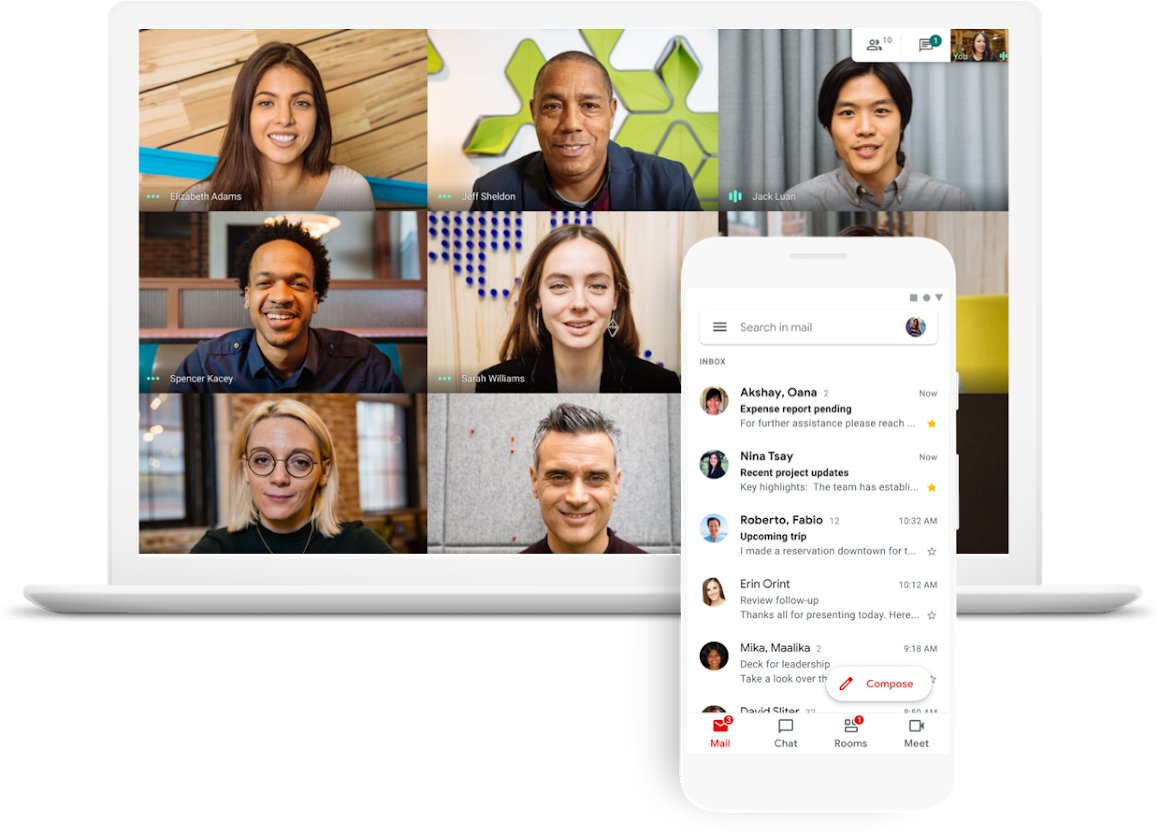 All the tools you need to be more productive are now grouped together in one solution.

Gmail
Secure, professional email with Google Workspace.


Meet
Secure video conferencing for your business.

Calendar
Integrated online calendars designed for team work.


Drive
Centralized, secure online storage and file sharing.


Docs
Collaborative text editor and word processor for team work.


Sheets
Intelligent, collaborative spreadsheets with built-in security.


Slides
Create effective, collaborative presentations.


Chat
Simplify private conversations and group collaboration.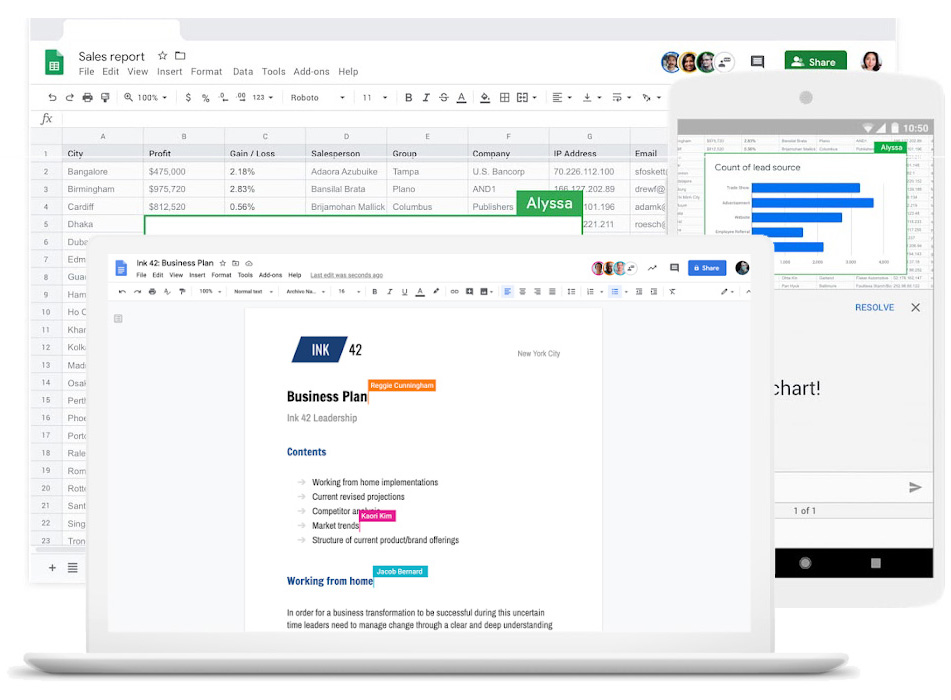 Work easily on documents, spreadsheets, and presentations across all your devices, with or without an internet connection.
Collaborate on a document with your colleagues or people outside your organization. See the changes made by others in real-time, communicate through the built-in chat, and ask questions via comments.
Several people can work on the same document simultaneously. All their changes are saved automatically.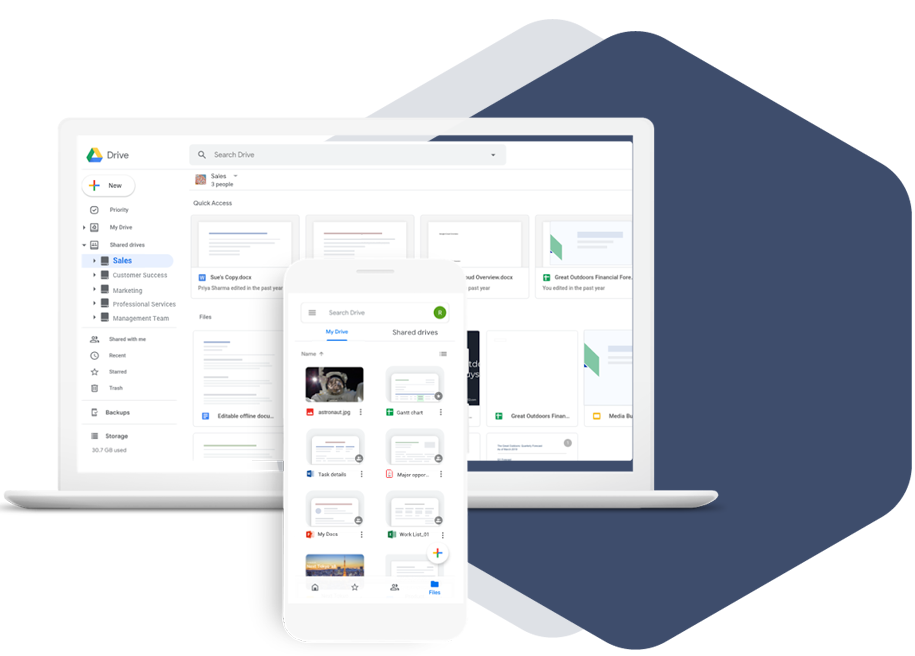 Store and share files in the cloud.
Keep all your work documents in a secure space accessible from your computer, phone, or tablet.
Quickly invite others to view, download, and work on a file as a team - without ever having to send it as an attachment.
Updates are automatically saved and stored in Drive. Each collaborator has access to the latest version of the files.
Protect your data and devices
Protect your company's data with security options such as two-step validation and single sign-on. Use the endpoint management feature to secure your data in case of device loss or employee departure.
Archive your organization's saved emails and chats for the duration of your choice.
Easily configure security settings in a single administration console. You can contact Google support by phone or email 24/7 for assistance.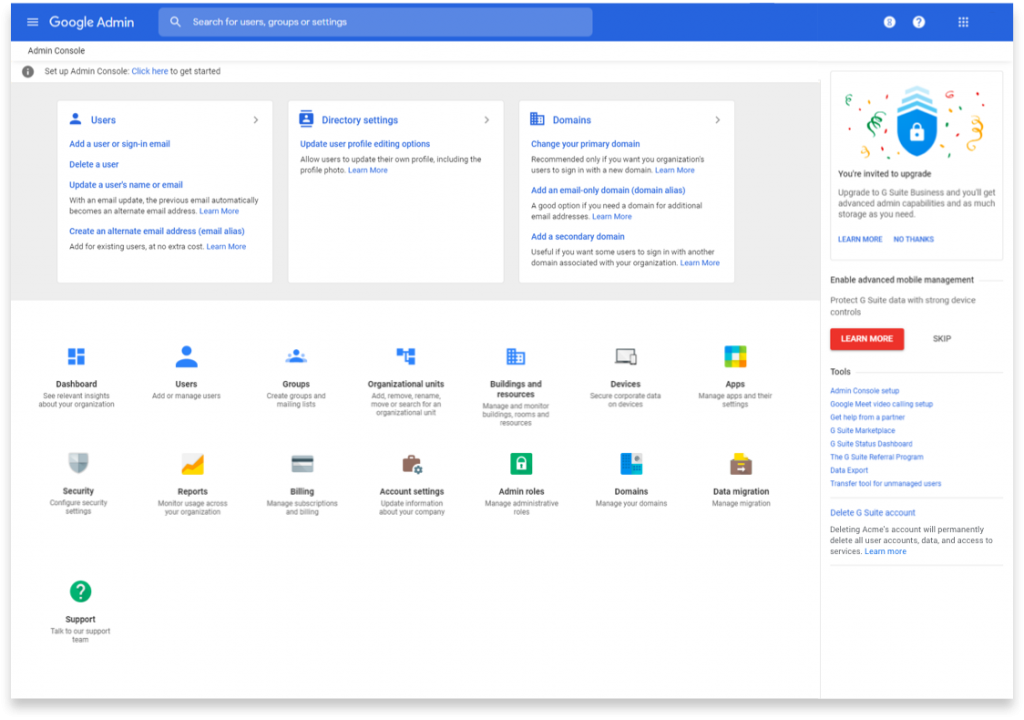 Do you want to implement a
Google Workspace solution?
As a Google Workspace reseller, Alvaria can accompany you in your approach and answer all your questions.