Totems
Scrolling Information
Custom development
Creation and publication of scrolling information where all content can be animated for dynamic and attractive rendering...
These information are intended to be displayed on a TV or PC screen (vertically or horizontally) as scrolling advertising inserts or for any information intended for your audience
This is the perfect device to be incorporated into a storefront window, on a wall, or placed on a reception desk in your premises.
You are in control if you want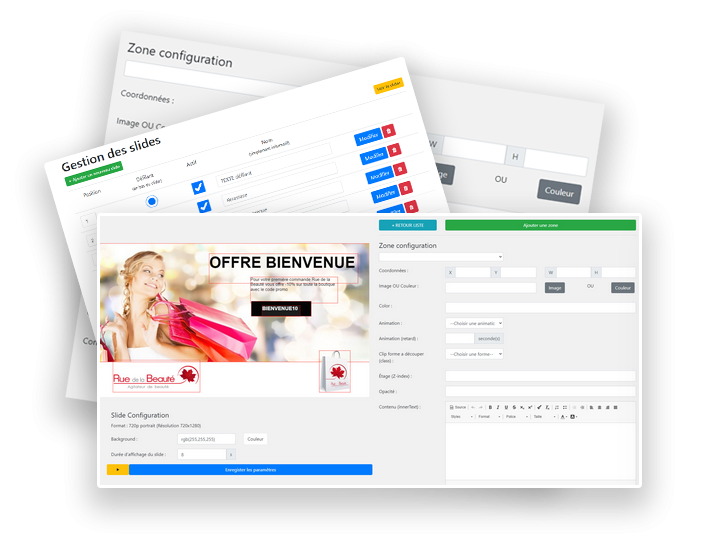 We can create the visuals and integrate your content, which you can then modify from an administration section.